ADULT SUNDAY SCHOOL
A small group serves three main purposes: provides an entry point for the non-member; establishes a new or old member as a part of the whole, giving each person a sense of belonging; promotes growth in each person and prepares the way for a further and deeper understanding of things spiritual. Each group determines the time and place for meeting.
Christ, Conversation & Coffee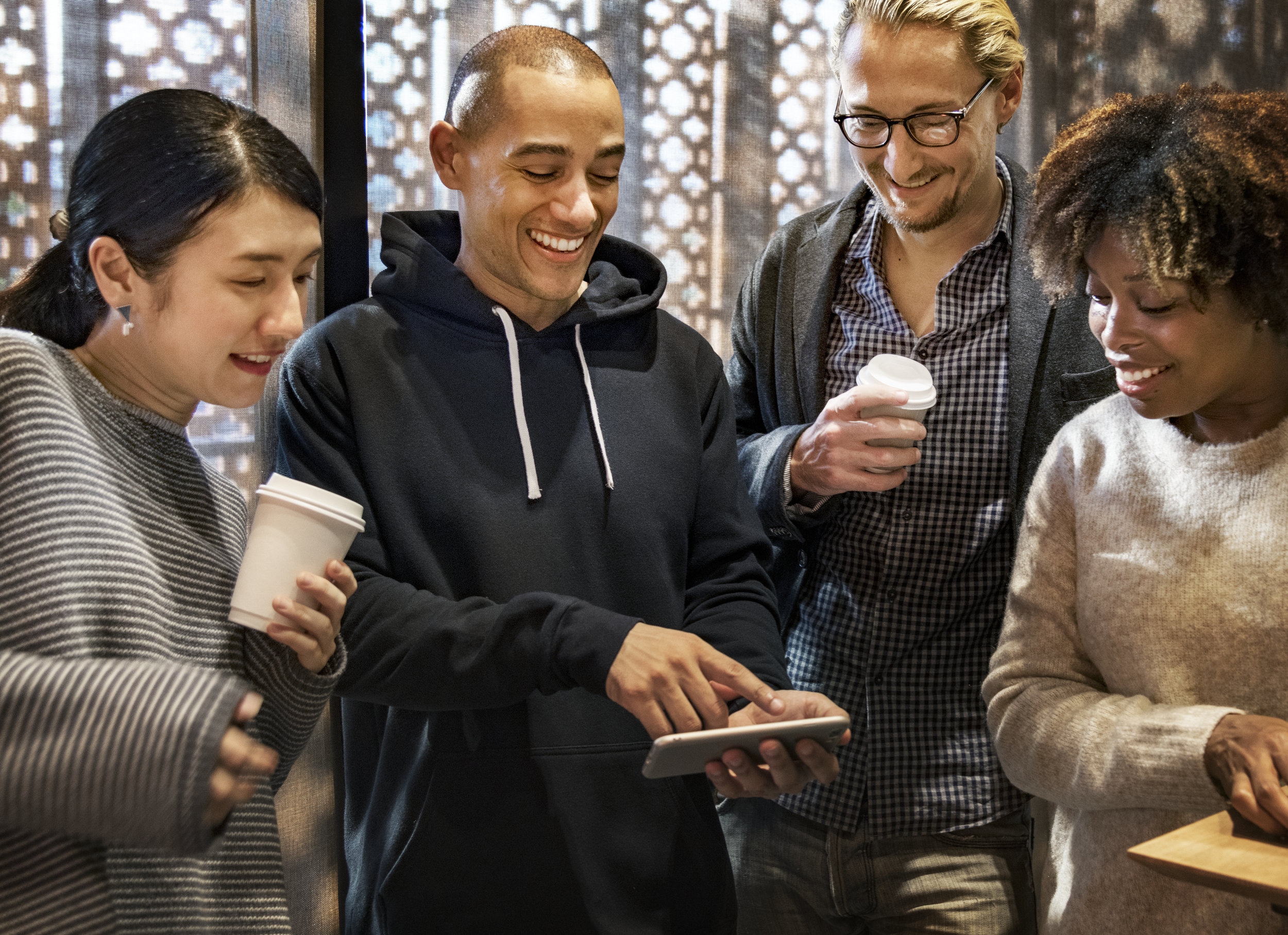 All classes are open for new members and it is encouraged for participants to switch classes in order to form closer relationships with more members. Classes are held weekly beginning at 10:00a.
Partners with Christ - Room 319 (Upper Level). Facilitators are Barb Callahan and Betty Davis.
Families In Faith - Room 324 (Upper Level) - Weaving faith into families.
Christ, Conversation & Coffee - Dining Room Annex - (Lower Level) - facilitator will vary.
Singers and Others - Room 326 (Upper Level) - Class begins promptly at 10:00a is offered to meet the time constraints of those performing in the 11:00a service but is open to all. Class facilitator is Martha Pool.
WOMEN'S MINISTRIES
With the Lancaster Festival, Fourth of July parades, family and friends' activities, attention turns to the remaining days of summer in anticipation of school, football games, and the traditions of fall. Their July 18 meeting introduced the extended study of the Everybody Always Sunday Learning Group handouts. When you are updating your August calendar, add August 1 and 15, the first and third Thursday, their August meeting dates. You are invited to join them for a light lunch at 1:00pm followed by a Bible study at Ann Kitzmiller's, 722 North Eastwood. (Contact Ann Kitzmiller at 740-687-5768)
They have two events taking place this summer. Presbyterian Women in the Synod of the Covenant will meet on July 12-13 at Covenant Presbyterian Church in Columbus for a gathering. It will feature Bible study, worship, business, and workshops. Martha Pool will be leading a workshop on overcoming barriers to women being heard and the role of women's anger in leadership. The second event will be the Summer Gathering of PW in the Presbytery of Scioto Valley on Saturday, August 24. It will be held at First Presbyterian Church in Washington Court House. An overview of the Presbyterian Women's Bible study for the coming year, Love Carved in Stone: A Fresh Look at the Ten Commandments, will be presented. A presentation by The Bad Calvinists, three Presbyterian pastors from Washington Court House, Circleville, and Chillicothe, will also take place. (Their podcasts on a variety of Bible topics are available to download.) Worship with communion, business, and a few workshops will round out the day. If anyone is interested in attending either event, please contact Martha Pool for more information. (Contact Martha Pool at 740-407-1708)
They will be reading and discussing Us Against You by Fredrick Bachman at their next meeting, July 14, at 7pm in the Church Library. The book selection for the August 11 meeting is Lost Rose by Martha Hall Kelly and for the September 8 meeting is Where the Crawdad's Sing by Delia Owens. All meetings are at 7pm in the Church Library. (Contact Muriel Ballou at muriel.ballou@sbcglobal.net)
WOMEN OF A GREAT INHERITANCE
This women's Bible Study meets the second and fourth Tuesday of the month, 9:00 – 11:00am in the Heritage Room. All women are welcome to join at any time. Typically, several 6-8 week book/video studies are completed throughout the school year. During the summer months, they meet to have one or two casual dinners as schedules permit.
Their studies have included many authors and presenters. This spring they were doing a study entitled A Woman Overwhelmed by Hayley DiMarco. This Bible study focused on the life of Mary, mother of Jesus and included a video series with a workbook for further study and discussion.
This group is a combination of women from First Presbyterian Church as well as other churches in the community. In addition to study, they focus on prayer and support. Childcare is provided for all their Tuesday morning studies. (Contact Susan Johnson 740-654-1791 or ryansusanjohnson@gmail.com)
Thank you for all your donations of diapers through these last few months! You are surely making a difference in our community since the need for diapers for children of low-income families in our town is so great. In the past year, families at First Presbyterian Church have donated over 450 boxes of diapers and many packages of disposable wipes. Sue Redman, our liaison, connects with Diana Williams at the Maywood Mission Thrift Store weekly to determine what is needed. There are specific requests for sizes 5 and 6. Pull-ups in these larger sizes are also needed to help with potty training. When you go shopping, add a package or a box of diapers in your cart and put them in the Keep Them Covered bin in the Narthex. Monetary donations are also welcome. Make checks payable to First Presbyterian Church and make a notation on the memo line. Women's Ministry continues to donate the diapers and other items to Maywood Mission for distribution to God's children so they may lead a healthier life! Again, thank you everyone for all your generous donations of diapers as they are truly appreciated! (Contact Sue Redman at 740-653-1599)
OTHER OPPORTUNITIES
GOOD NEWS BIBLE STUDY
At 12:00p on each Wednesday, join us for Bible study in the Library, Level (3) . Participants are encouraged to bring a Bible and questions or comments from the previous Sunday sermon. Those joining the group on a lunch break are encouraged to arrive when possible and leave when necessary.